Management Team

​ Norman L. Wilson, Branch Manager, FLMI, LUTCF AMTC, Executive Certificate in Management (ECM), Notary Public.
Norman Wilson is the Branch Manager of Sagicor Life of the Cayman Islands with responsibility for the training and development of the Sales Team as well as overall responsibility for Branch operations.

Mr. Wilson has garnered all the top industry sales accolades including Court of the Table accreditation in 2010 and a Qualifying and Life member of the Million Dollar Round Table (MDRT).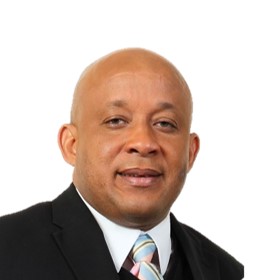 ​ Mark Chisholm MBA (Hons.), J.P., President & CEO - Sagicor Life of the Cayman Islands
Mark's experience in the insurance industry spans over 25 years. Over this period he has moved up the corporate ladder to his current position of President and CEO with direct responsibility for the Individual Life Division which encompasses sales in Jamaica and Sagicor Life of the Cayman Islands.

Mark is also responsible for spearheading the Sagicor Group Jamaica's group sales efforts, and also has responsibility for Group Customer Experience and Business Intelligence.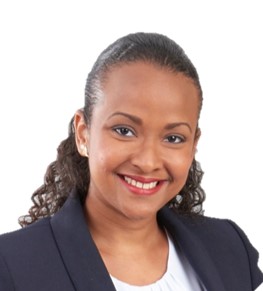 ​ Camille Witter, Assistant Vice President – Actuarial
Camille Witter was appointed Assistant Vice President of Corporate Actuarial in 2015. She has over 10 years' actuarial experience with Sagicor, spanning various capacities in pensions, annuities, risk management and life insurance. Camille is currently responsible for life and annuity product development for Sagicor's insurance and employee benefits divisions, as well as asset liability management, actuarial risk management and liability reserving. She is also a part time lecturer at the University of the West Indies for their Masters of Science in Enterprise Risk Management program.

Camille is a Fellow of the Society of Actuaries (FSA), a Chartered Enterprise Risk Analyst (CERA) and she holds a BSc. in Actuarial Science (Hons.) from the University of the West Indies.
​ Audrey Flowers-Clarke B.Sc.(Hons), FLMI , Vice President - Insurance Operations
Audrey Flowers-Clarke is an IT trained professional (BSc. Natural Sciences majoring in Computing from UWI) and has been associated with Sagicor Life Jamaica for over 20 years. She was appointed Vice President of Insurance Operation in 2013. Audrey is responsible for a number of upgrades for systems throughout the company, putting in place a number of automated interfaces to improve efficiencies.

A Charter member of the Kiwanis Club, she has served the Club and the Kiwanis Division in many distinguished roles.

​ Jacqueline Somers-King FCCA, MBA, Vice President- Finance
Jacqueline has over twenty five (25) years of experience in financial accounting and reporting. She joined the Finance Division of Sagicor Group in July 2006, having oversight for Sagicor Life of the Cayman Islands and several other non-banking subsidiaries within the Group. She also has oversight for the accounting of the Group's real estate portfolio, including Sagicor Real Estate X Fund Limited; the Group's investment portfolio; the Pension Funds and Unit Trusts.